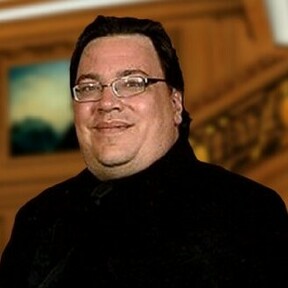 A native Floridian, author and Titanic historian William Brower's passion for History, Mythology and Literature have led audiences through mystical lands where beasts of legend roam all the way to the moment of terror on board the decks of the sinking Titanic.
William stumbled into the craft when his middle school sponsored hosted a Halloween short story contest with a grand prize being movie passes and free pizza from the local parlor. Brower's first story was a homage to the writing style of Rod Serling featuring a park ranger witnessing a ghostly recreation of the battle of Gettysburg and questioning their sanity while writing up their end of shift report. The story won grand prize however, because William's research and trip to the battlefield made the scenes overly graphic, the school refused to display the winning composition. Instead, a plaque was displayed reading WILLIAM BROWER AKA YOUNG STEPHEN KING forever changing the young man's life.
Since the momentous announcement, William followed through with his christened nickname and has written thirty five books plus a series of scripts. One of the first scripts produced became the foundation for his post high school career goals when he interviewed survivors of the Titanic and members of dive teams who piloted submersibles on the decks of the legendary liner which gave birth to his touring museum and one man performance Titanic: The Legacy Remains.
The early 2000's brought William to his largest audience for his Titanic show when he performed at his local performing arts center in front of 10,000 people. As the curtain closed and the fanfare went quiet, Brower took up the mantle of author writing his first book, CONFESSION AND TRUE ACCOUNTS OF THE CRAZY CLAN, a memoir of his closest friends through his school years. The book released in time to celebrate his ten year reunion handing out copies to classmates featured within the pages.
Brower assisted in the production of the indie film THE LAST SIGNALS, a biopic about the wireless operators on the Titanic which released for the centinerary in 2012. His involvement within the Titanic community led his appointment as the first U.S. Ambassador to the Titanic Heritage Trust in 2013.
He graduated with a BFA in Creative Writing For Entertainment in March 2019 from Full Sail University and the KMP Entertainment Academy Masterclass on writing. With his first two films, THE MESSAGE and NO CREDIT, BIG PROBLEM released, Brower continues to weave stories from life events.
No followed people