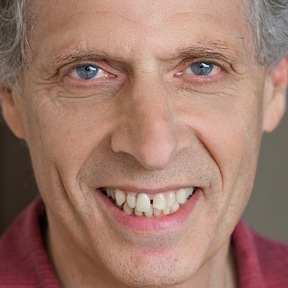 I am a board-certified psychiatrist, a best-selling author, a Mastery of Life Mentor and an inspirational, motivational speaker.
My path has been rather unique. After receiving my B.A. from Cornell University and my M.D. from the Medical College of Wisconsin, I took a hiatus from medicine. During that time, I engaged in an odyssey of self-discovery and creative self-expression, which included publishing the Tucson Times (an entertainment and arts weekly) for two years, writing screenplays, performing stand-up comedy, producing and starring in "Poor Walter's Almanac" (a weekly satiric social-political commentary TV show on cable access) for six years, and appearing four times on the original "ROSEANNE" TV series.
Following my return to medicine 18 years later, I graduated from the UCLA / San Fernando Valley Psychiatry Residency Program and have been in private practice since 1999. My specialties include psychopharmacology, cognitive behavior therapy, couples therapy, and spiritual psychotherapy.
Cognitive-behavior therapy is a proven technique for people to change their minds by changing the way they perceive themselves and their place in the world. In general, negative thoughts generate negative emotions and negative behaviors. Conversely, positive thoughts tend to generate positive emotions and positive behaviors. By replacing negative thoughts with positive thoughts, we can change negative emotions to positive emotions, and we can change negative behaviors to positive behaviors, thereby changing negative outcomes to positive outcomes.
The emphasis in spiritual psychotherapy is forgiveness, acceptance and compassion. Most people are depressed, anxious and angry because of resentments, grievances and harsh judgments from the past. In the process of releasing resentments, grievances and harsh judgments from the past, replacing them with acceptance, compassion, forgiveness and service to others, people can dramatically change their lives and move from sadness to happiness, and from failure to success in all aspects of their lives.
Can people change? Yes. Can you change? Absolutely. But you've got to be highly motivated. You've got to be very clear about what you want to gain by changing your mind and your behaviors. And then you've got to be vigilant over your thoughts and develop positive self-talk to challenge and override your negativity and fear.
And then it's a matter of consistency, practice, and persistence. The more we do this, the better we get at it and, ultimately, the changes we desire are integrated into our hearts and minds.
I am the author of two books: "Forgive To Win!: End Self-Sabotaging Behaviors and Create The Life You Want" and "Einstein's Cosmic Journey." I have a popular YouTube channel, "Change Your Mind" which has hundreds of videos designed to help people successfully navigate their lives.
Bottom line: My mission is to help people change, to motivate and inspire them to be the best they can be, to help them learn how to regulate their moods, and to help them manage their anxieties and control their impulses so that they manifest the life that they want and deserve.
SPEAKER TOPIC #1: MASTERY OF LIFE: FORGIVE TO WIN!
This is an excellent topic for any group that wants an inspirational, motivational talk about change, growth and prosperity. Based on my popular book, Forgive To Win!, this talk provides spiritual techniques and cognitive tools for building self-esteem and ending self-sabotage that gets in the way of one's happiness, physical well-being and material success.
SPEAKER TOPIC #2: EMOTIONAL WELLNESS: HOW TO BE YOUR OWN THERAPIST
This is an excellent topic for any group that wants to learn tools to take control of one's life. This talk will instruct: how to regulate one's emotions, manage one's anxieties, control one's impulses, and manage one's stress.
SPEAKER TOPIC #3: SUCCESSFUL RELATIONSHIPS: WHAT'S EFFECTIVE COMMUNICATION GOT TO DO WITH IT?
This is an excellent topic for any group that wants to learn effective communication techniques that are guaranteed to improve all relationships. This talk explores the thoughtless, selfish and abusive ways people often treat each other, alternative ways to look at relationship problems, and effective forms of communication to repair damaged relationships and make all relationships more satisfying.
SPEAKER TOPIC #4: AN INTRODUCTION TO A COURSE IN MIRACLES
This is an excellent topic for any group that wants to learn more about a unique spiritual self-help program. This talk provides an overview of A Course In Miracles, which teaches people how to replace fear, judgment and attack thoughts with love, acceptance and forgiveness, in order to attain lasting joy and inner peace regardless of the circumstances of one's life.
No followed people