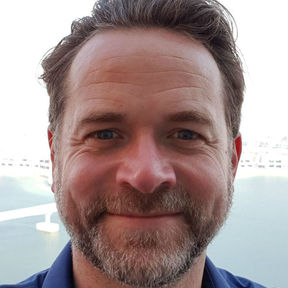 Dan has worked for over 20 years in the Private (for SMEs, national and multi-national organisations) and Public Sector (working with NHS, central and local government) in roles that have involved consultancy and managing projects and people. He was keen to ensure that his teams had the opportunity to develop themselves, so that they were able to perform at their best, as well as to meet personal and organisational goals. It was this fascination in helping people to be happier and to fulfil their potential that brought him to the field of positive psychology. His work has predominantly been in IT and he has worked in the legal, business travel, financial and consultancy industries.
Throughout his roles, he has been required to coach individuals and run courses. As well as being a certified trainer of NLP and a strengths and resilience coach, Dan is accustomed to designing and implementing courses.
Dan holds a Masters in Applied Positive Psychology (MAPP) from Buckinghamshire New University and was part of the first cohort on the course. Dan centred his research and application on the science of human strengths, goal setting and mindfulness. His current research is looking at implementing a strengths-based recruitment process for disadvantaged young people.
No followed people